Background and qualifications: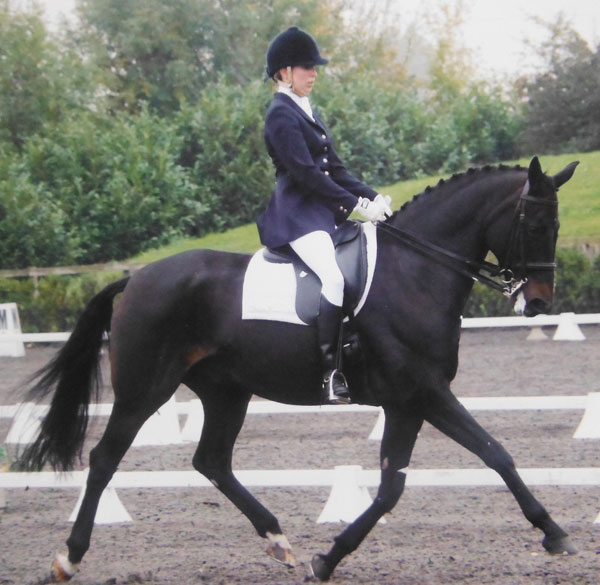 Ella is both a Chartered Physiotherapist and Veterinary Physiotherapist based near Ipswich and Woodbridge in Suffolk.  She travels around East Anglia in order to provide physiotherapy treatment in Suffolk, North Essex and South Norfolk.  She qualified as a Physiotherapist in 2007 undertaking a Master's Degree at Brighton University and then in 2009, spent 2 years training to be a Veterinary Physiotherapist at The Royal Veterinary College, one of the world's leading specialist veterinary institutions. She offers a high quality bespoke service assessing and treating horses and riders, from the elite athlete to the happy hacker.  In 2015 Ella attended an Equine Chiropractic training course and where appropriate incorporates some manipulation techniques within her physio treatment.
Ella's qualifications and registrations include:
ACPAT Category A, Veterinary Physiotherapist (Association of Chartered Physiotherapists in Animal Therapy)
Member of the Chartered Society of Physiotherapy
Health Professions Council registered
MSc Rehabilitation Sciences
VTEC Sports Massage Therapy
RAMP Registered
Someone who understands what horses and riders require:
Ella has over 20 years' equine experience; including competing with her own horses up to Advanced-Medium level Dressage, Novice Eventing and Foxhunter Showjumping.
She has spent time as a working pupil for an international 4* event rider and hence has in-depth knowledge and experience of the training requirements for the elite horse and rider.  She has also taught dressage to novice horses and riders.  Ella feels it is important to understand the rider's expectations and requirements which, when combined with her in depth knowledge of best-application to horses, is invaluable for developing individually tailored rehabilitation/exercise programmes.